Made a spill?
Check out our selection of paper towels from brands like Bounty and Sparkle to Coastwide and Perk.
---
Need a Tissue?
We've got Toilet Paper and Paper Towels out the wazoo! Whether you need to restock before the weekend, or obtain in bulk; we've got you covered while supplies last! We've got Ohso Soft & Regio toilet paper en masse!
Alongside the mountain of TP, we're selling large quantities of Sparkle Paper Towels! Name brand towels with a multitude of uses in large quantities all for insanely good prices! And remember; when you shop at A&M, all items are 50% off retail price guaranteed!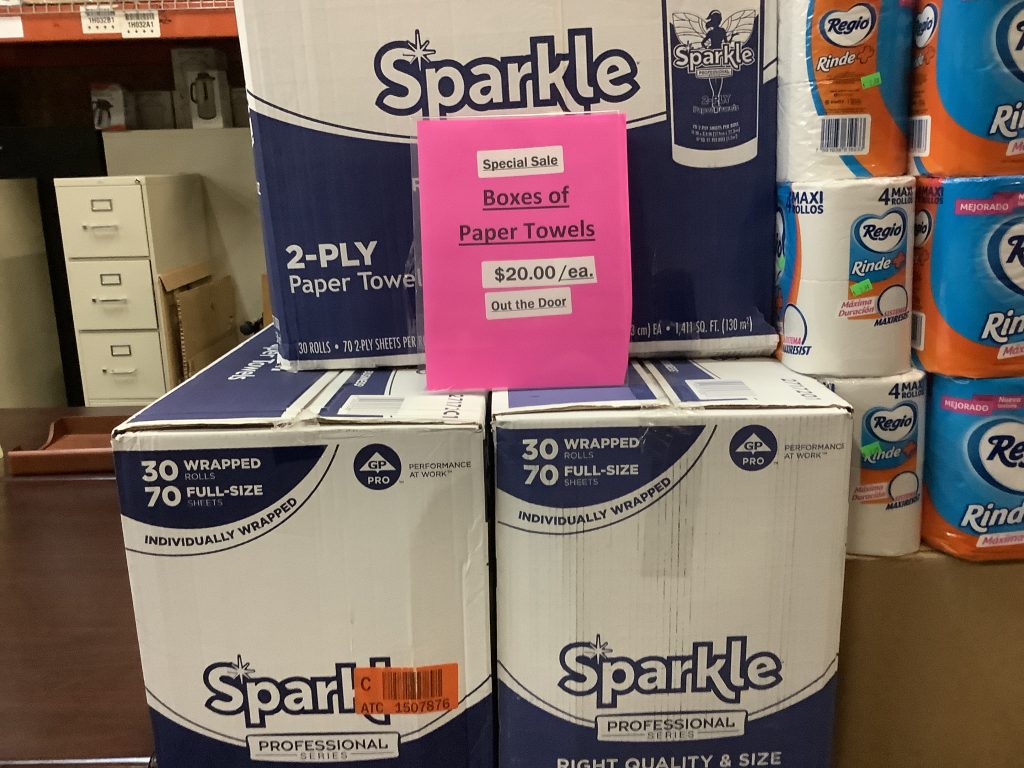 Come take advantage of these insane deals today while supplies last!