A trusted professional brand since 1937, ZEP- Mango Foaming Anti-Bacterial Hand-Soap is sure to provide an optimal level of cleanliness and a refreshing, tropical scent to any sanitizing application. We're running a special sale right now; each individual bottle is $9.99, + our 50% off guarantee. However, if you buy a case of 4, we're knocking our $39.99 down $10 to $29.99!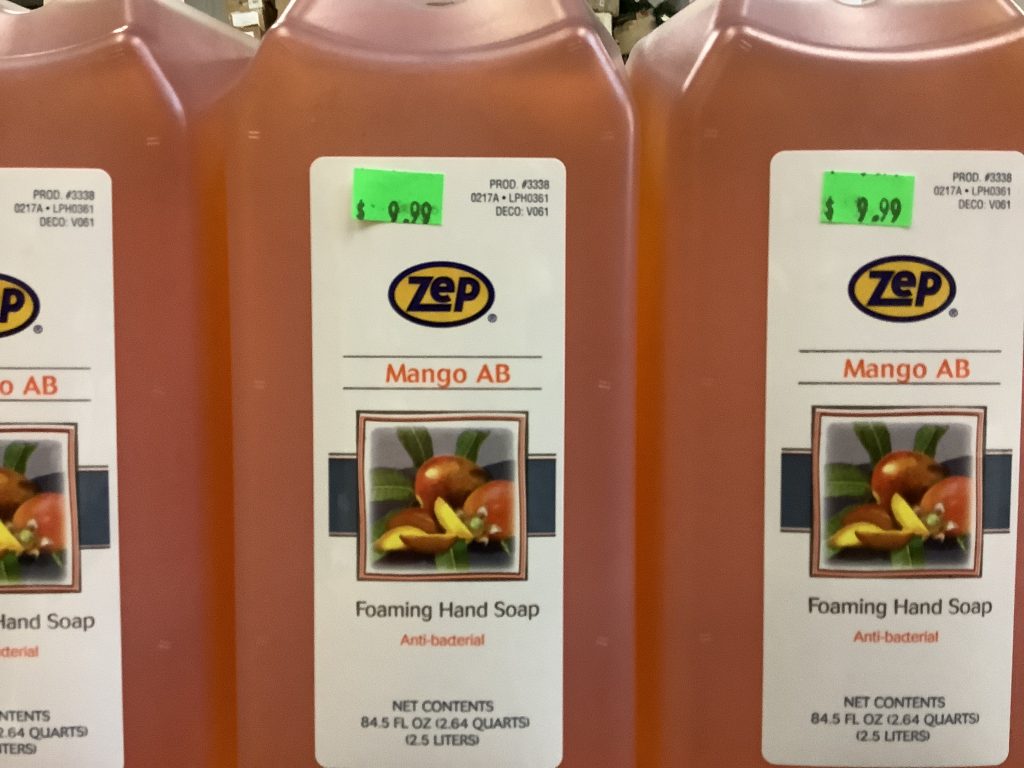 Each bottle contains 2.5 liters[84.5 FL OZ/2.64 Quarts] of foaming hand-soap to adequately refill any soap dispensers you possess.
Features:
ANTI-BACTERIAL: ZEP Mango AB is completely Anti-Septic; containing .13% Benzalkonium chloride as its main active ingredient.
GENTLE ON SKIN: Contains moisturizers and maintains pH at an optimum level to clean hands without harsh alkalis, abrasives or solvents.
LIGHT MANGO SCENT: Favored by business users, the mango scent is not overpowering and does not linger.
Come take advantage of this absolute steal of a deal with a 4-pack case of ZEP Mango Hand-Soap!