ZEP Cherry Pumice Hand Cleaner with Pump, 1-gal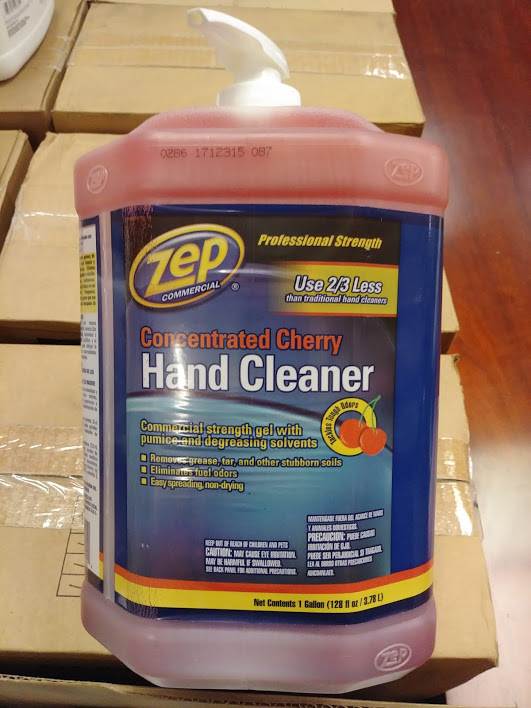 Cherry Classic Industrial Hand Cleaner with Pumice
Zep Cherry Pumice Hand Cleaner removes stubborn industrial and automotive soils such as grease, ink, adhesives, tar, resins, paint, carbon, asphalt and more. The fresh cherry scent works to counteract residual odors of diesel and other fuels. This conditioning formula contains no harsh solvents, so it will not dry out your hands.
Pro Tip: Keep a bottle handy where stubborn grease, paints, oils or adhesives get on your hands. It's enriched with moisturizers to prevent your hands from getting dry or chapped.
Instructions: Wet hands with water. Place hands under dispenser. Apply foamed soap. Massage soap into hands and wrists, emphasizing back of hands, knuckles and cuticles. Rinse thoroughly.
Removes: grime, grease, odors, inks, resins, paint, adhesives, tar, carbon and asphalt
Pumice soap that washes away dirt, grease and odors from hands quickly and effectively
Heavy duty formula that moisturizes and conditions hands as it works
Features a subtle cherry scent
Compare At: $24.99
OUR PRICE: $12.50
Shop A & M, where you can find Closeouts For Less!