Hershey's KISSES Milk Chocolates 66.67oz Bag (4lb 2.67oz), Red, Green, or Pink Wrapped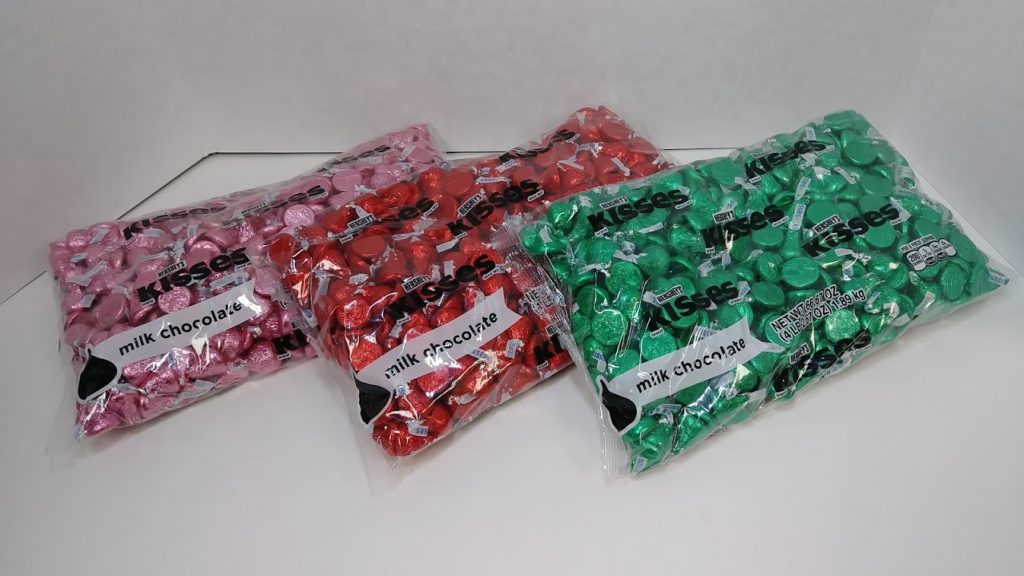 Hershey's KISSES Milk Chocolates 66.67oz Bag (4lb 2.67oz), Red, Green, or Pink Wrapped – Your Choice: $11.99/bag
JUST IN TIME FOR CHRISTMAS!!!
Hershey's KISSES Milk Chocolates have never looked so delicious! Whether you're setting up a color-themed candy buffet, coordinating with your wedding colors, or just simply love the bold color, KISSES Milk Chocolates are the right choice! Make your next event even more meaningful with this memorable twist on a chocolate favorite.
*Best Enjoyed By Date of November 2019*
Compare At: $29.99
OUR PRICE: $11.99
Shop A & M, where you can find Closeouts For Less!