Healthy Workplace Desk Caddy with Kleenex Tissues, Hand Sanitizer, & Disinfectant Wipes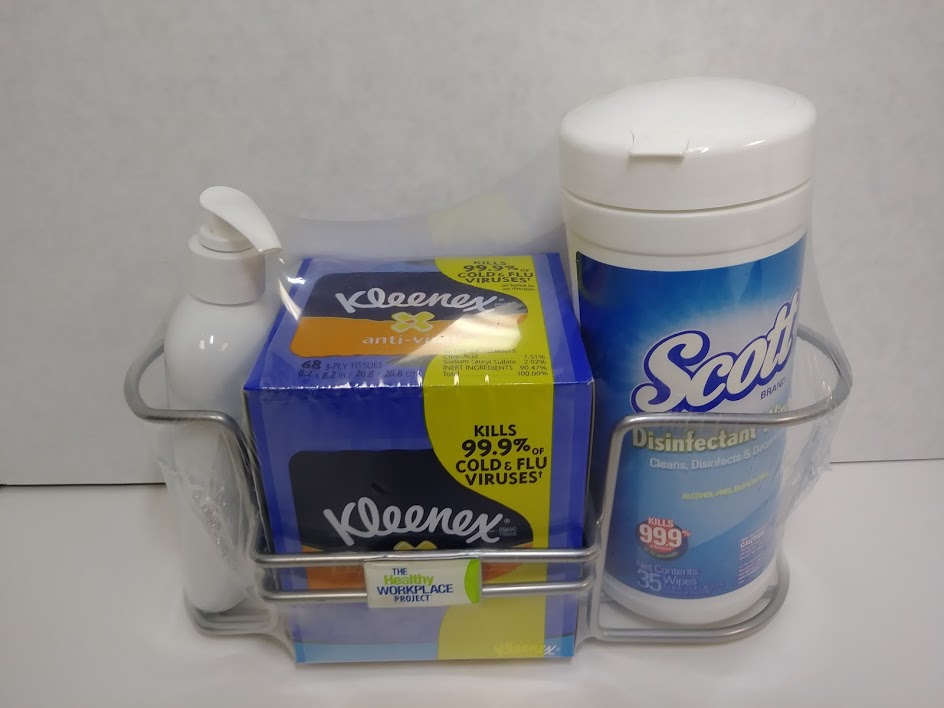 Kimberly-Clark Professional Premium Desk Caddy 
As part of the Healthy Workplace Project, this desk caddy is designed to prevent the spread of germs throughout your workplace. Compact, premium metal caddy holds Kleenex moisturizing instant hand sanitizer, Kleenex anti-viral facial tissue in an upright box and Scott disinfectant wipes. The Healthy Workplace Project encourages employees to wash, wipe and sanitize to help reduce the risk of germ transmission in the workplace.
Makes a great teacher gift!
Compare At: $24.99
OUR PRICE: $3.99
Shop A & M, where you can find Closeouts For Less!