Enoz Old Fashioned Moth Balls, 8 oz, 2 count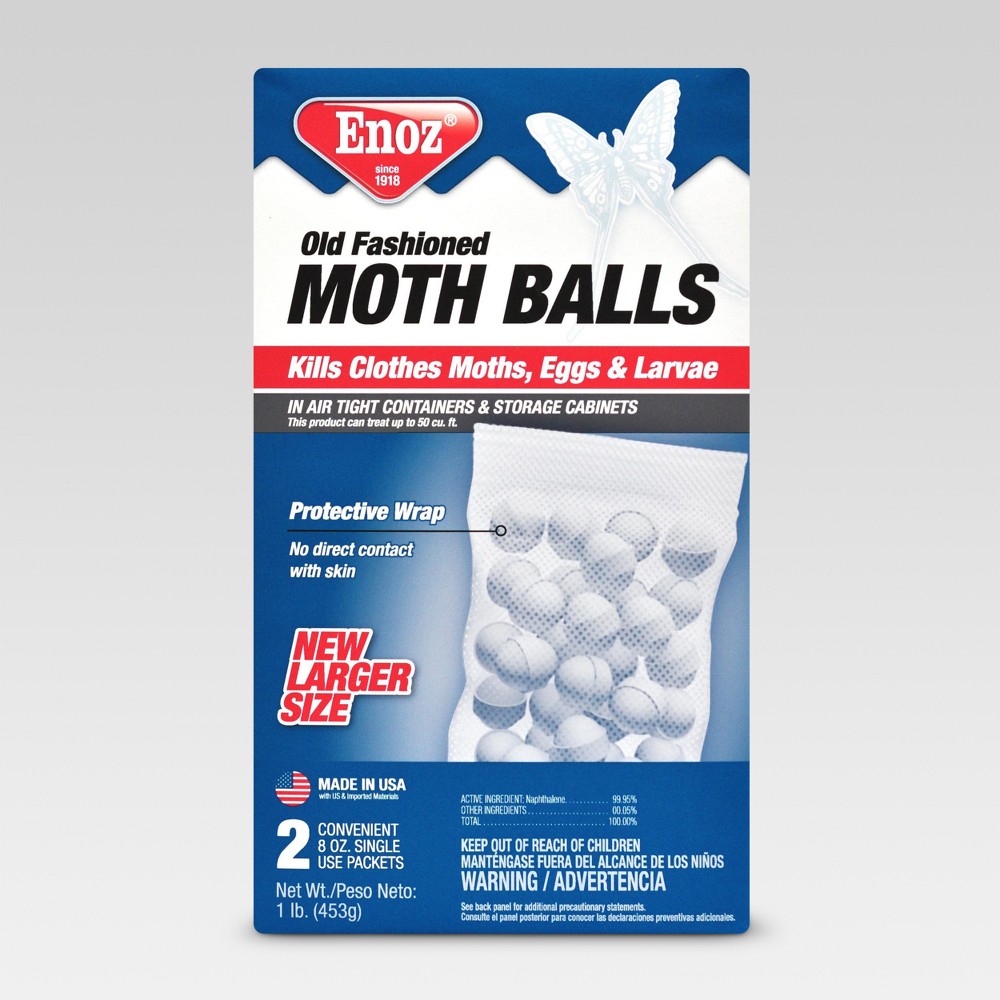 Enoz Old Fashioned Moth Balls, 8 oz, 2 count
Enoz is the only brand of Moth Preventives still made in the USA! All Enoz products are EPA approved and provide the only sure method of killing destructive moths, moth eggs and larvae. Enoz Moth Balls, Flakes and Crystals are ideal to use for long-term or seasonal storage of your valuable clothing and other household items storage areas such as drawers, chests and trunks. Enoz Moth Preventives penetrate every fold and crease of stored items ensuring worry free moth protection.
Highlights
Made in USA
Contains 2 – 8oz. Single Use Packets
Allows Air to Flow through Packet so Active Ingredients can Work
Protective Wrap – No Direct Contact with Skin
Each Box Treats Up To 50 cu. ft.
Product Warning: Keep out of reach of children, product emits harmful vapors, eye irritant, wash hands with soap and water after handling
Capacity (Volume): 50 cubic-ft
Indoor/Outdoor: Indoor, Outdoor
Product Form: Packet
Coverage Area: Up to 100 Square feet
Compare At: $5.19
OUR PRICE: $1.99
Shop A & M, where you can find Closeouts For Less!