Elmer's School Glue Back To School Starter Pack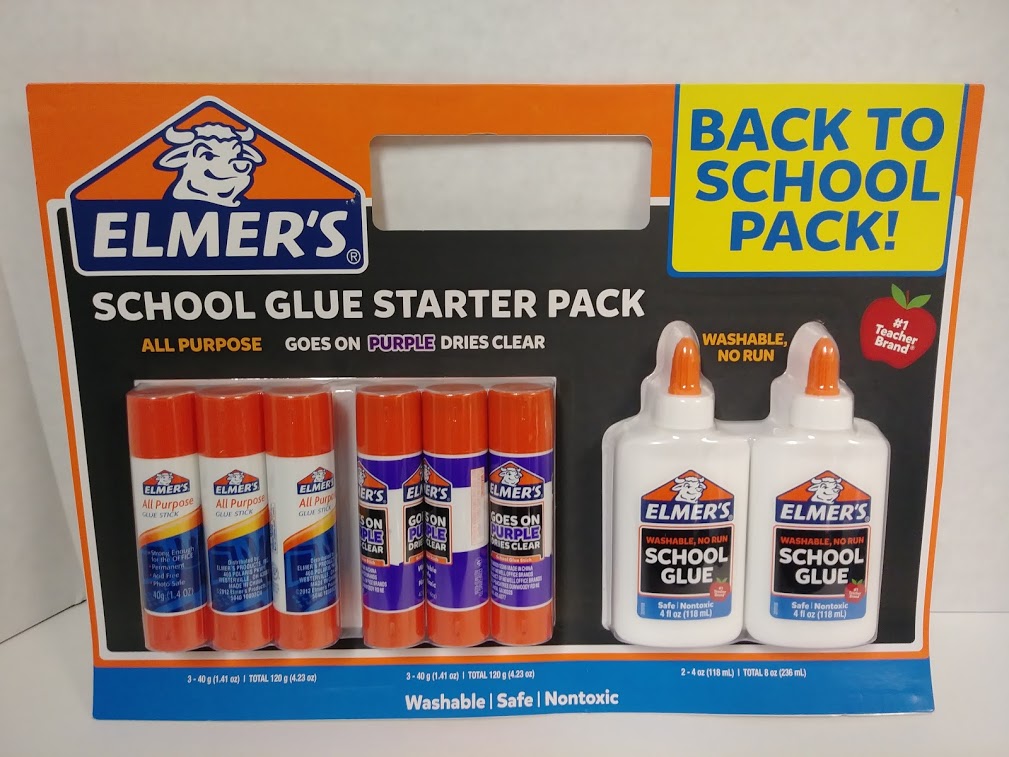 Get Back To School Ready with this value set of glue from the #1 brand of glue, Elmer's!
This set includes:
3 – Jumbo 1.41 oz(40 gram) All-Purpose Glue Sticks
3 – Jumbo 1.41 oz(40 gram) Disappearing Purple Washable Glue Sticks
2 – 4 oz Washable, No Run School Glue Bottles
This Value Pack has a combined value of over $20!
Compare At: $12.99+
OUR PRICE: $4.99
Shop A & M, where you can find Closeouts For Less!