Misprint Tumblers, Water Bottles & Cups Your Choice $1.00 or 24 pack for $18.00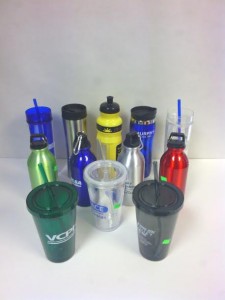 Misprint Tumblers, Water Bottles & Cups Your Choice $1.00
Buy 3 get one free!
Come see our large inventory of tumblers, refillable water bottles and other various cups for only $1.00!
Come in today for this great deal!
Now you can purchase a case of 24 for only $18.00!
Mix and match Tumblers, Water Bottles, and Cups or choose an entire case of Tumblers for only $18!