Christmas Gold Metal Rotating Tree Stand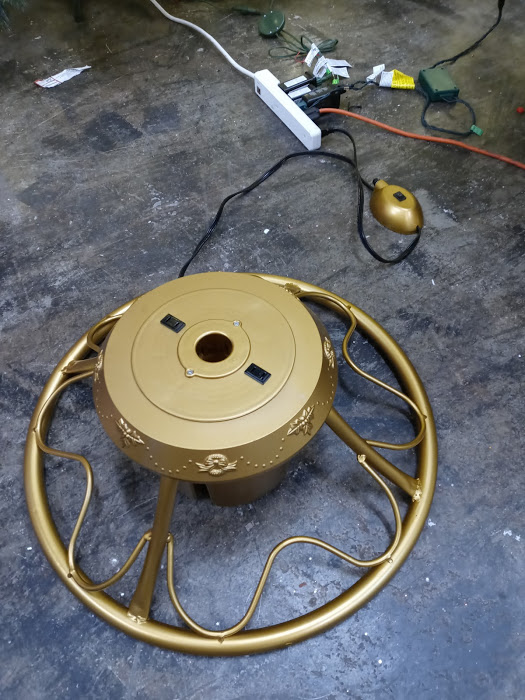 Gold Metal Rotating Tree Stand For Trees Up To 9ft
Enhance the finishing touches of your Christmas tree with this rotating tree stand. Designed for artificial trees up to 9 ft. H, you can enjoy a 360-degree view of your classic Christmas staple when you use this gold stand that is made of metal. Rotating clockwise or counterclockwise, it supports tree trunks measuring 1in to 1.75 in. around and trees weighing up to 120 lbs. This festive stand elevates your tree in a way that ordinary metal bases wouldn't be able to. Plus, you can see all of your decorations. It's as easy to set up as it is to store, and it includes two power sockets.
Supports artificial Christmas trees with trunk dia. of 1 in., 1.25 in., 1.5in, & 1.75in, heights up to 9 ft., and weight up to 120 lbs.
Includes 4 adapters to accommodate virtually all trees
Equipped with two power sockets to plug in tree lights
Golden color and festive embossing give your tree extra holiday flare
Easy to set up and store
Designed for indoor use only
Power switch also controls the direction of rotation
Compare At: $99.99
OUR PRICE: $49.99
Shop A & M, where you can find Closeouts For Less!