All Purpose, Glass, or Pine Oil Cleaner, 1-Gal-Your Choice: $5.00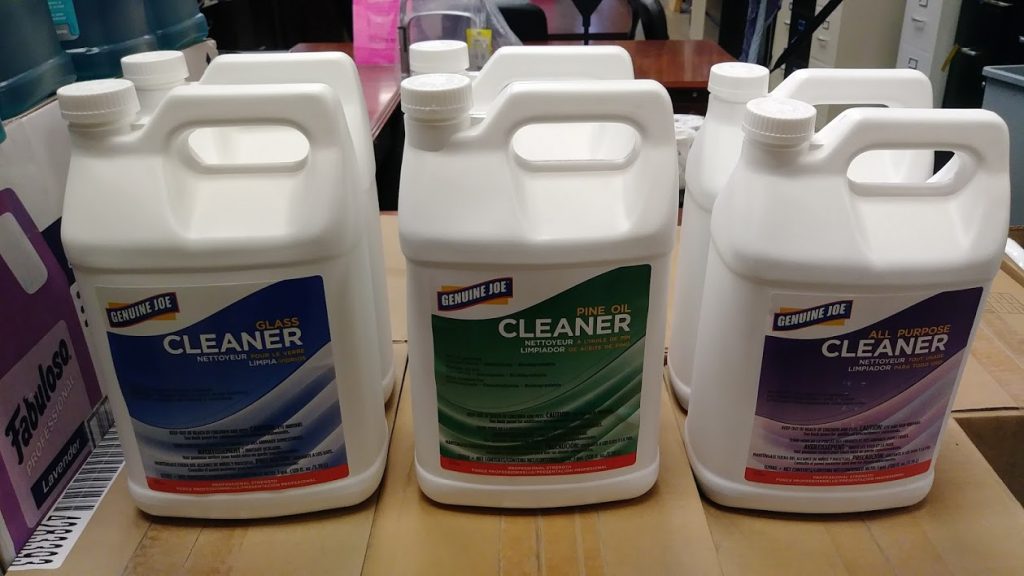 Genuine Joe Institutional Strength RTU All Purpose Cleaner, 1 Gal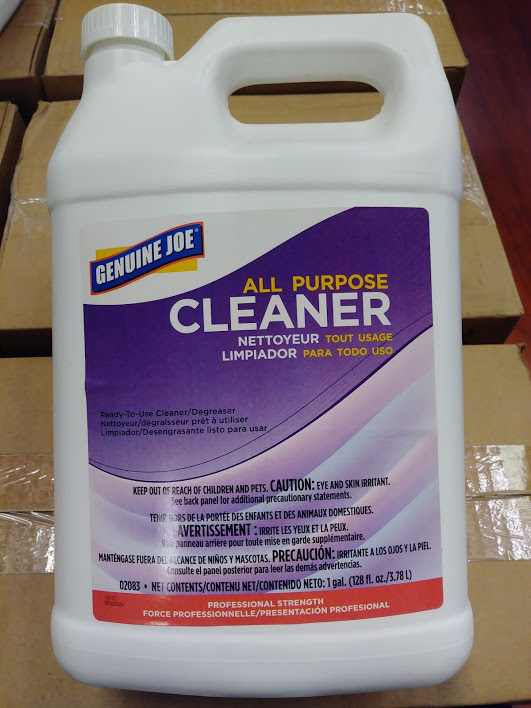 Multi-use institutional strength cleaner is designed for tough cleaning tasks. Outperforms ordinary household RTU cleaners. Penetrates heavy greases, carbon deposits, tire marks, oils, inks and soil buildup. Water-based, totally rinsable cleaner deodorizes as it cleans. Great for cleaning break rooms, kitchens, & bathrooms.
Compare At: $11.99
OUR PRICE: $5.00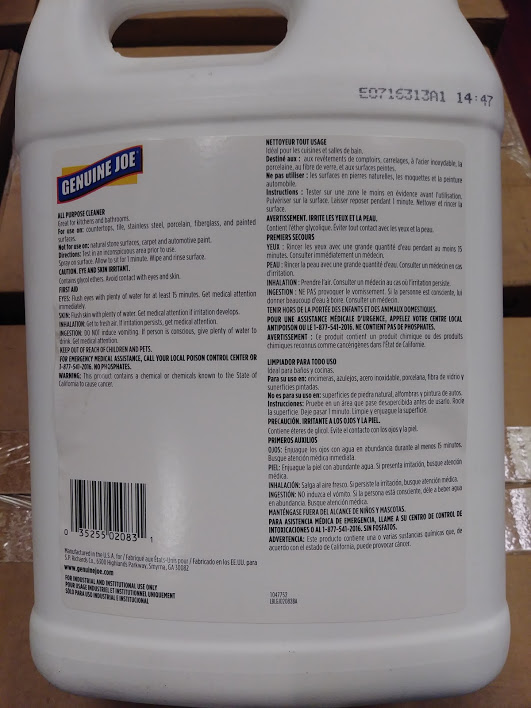 ---
Genuine Joe RTU Glass Cleaner, 1 Gal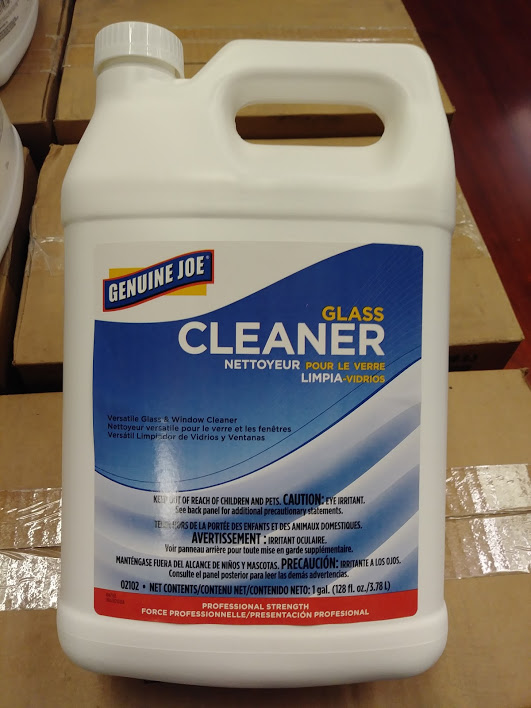 It is also excellent for cleaning stainless steel, Formica, plastic, porcelain and chrome. Fortified with ammonia for powerful cleaning, this liquid cleaner is ready to use and cleans and brightens all hard surfaces. Simply spray glass cleaner on surface to be cleaned and wipe with a lint-free towel or squeegee.
Compare At: $11.99
OUR PRICE: $5.00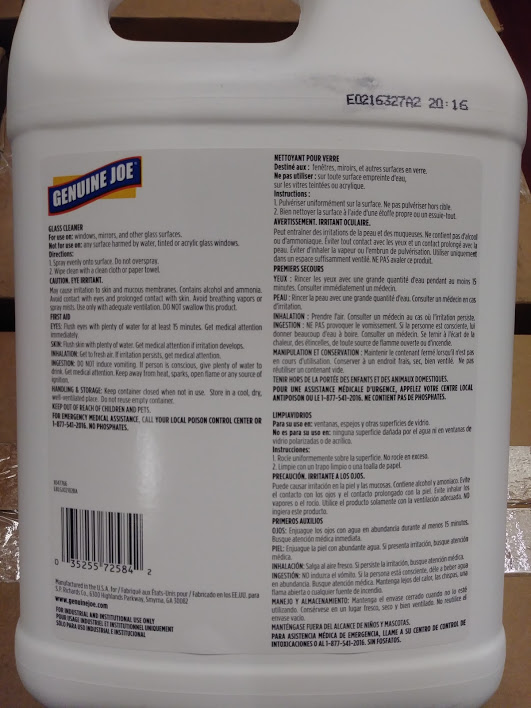 ---
Genuine Joe Concentrated Pine Oil Cleaner, 1 Gal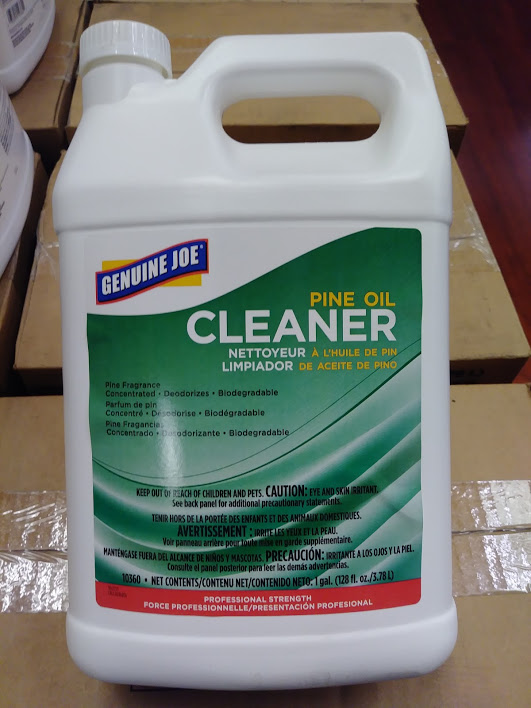 Pine Oil Cleaner contains a general-purpose concentrate for cleaning and deodorization. Professional-strength formula contains steam-distilled pine oils, soap and a surface active agent and emulsifier to remove tough grease and grime. Ideal for use on hard, nonporous surfaces, this cleaner offers a pleasant pine fragrance.
Compare At: $11.99
OUR PRICE: $5.00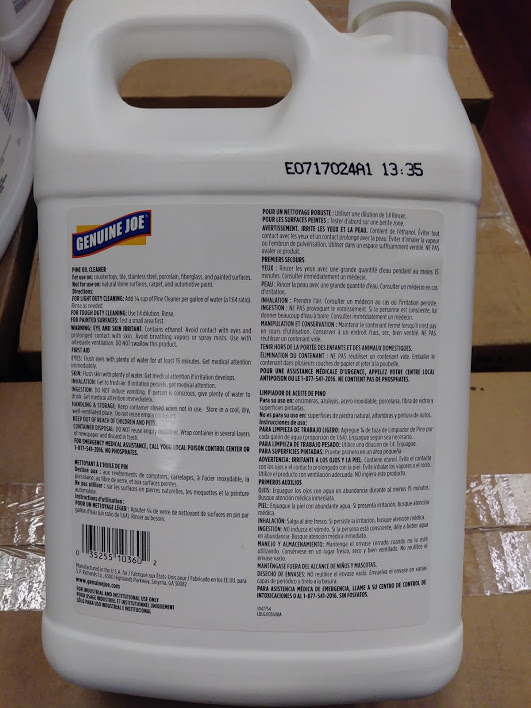 Shop A & M, where you can find Closeouts For Less!